Overview
The AppsAnywhere Appliance PHP Locale by default is set as UTC. This must be change to reflect the local time to ensure reporting data, date and time values are correct and referenced correctly.
Customer access to the appliance is only available via the hypervisor console (e.g. via vSphere or Hyper-V).
The Configure PHP Locale section of the AAC allows you to View Current PHP Locale and Set PHP Locale.

View Current PHP Locale
The View Current PHP Locale option will display the currently selected PHP Locale.

Press Enter to return to the ACC.
If no specific PHP locale has currently been selected the No custom PHP locale has been set yet. message will be displayed.
Set PHP Locale
The Set PHP Locale option allows you to select the required PHP Locale.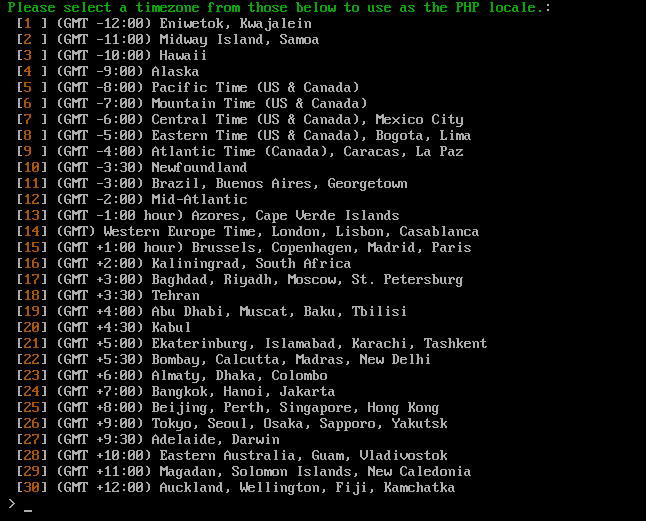 Enter the number reference of the required Locale/timezone and press Enter to continue.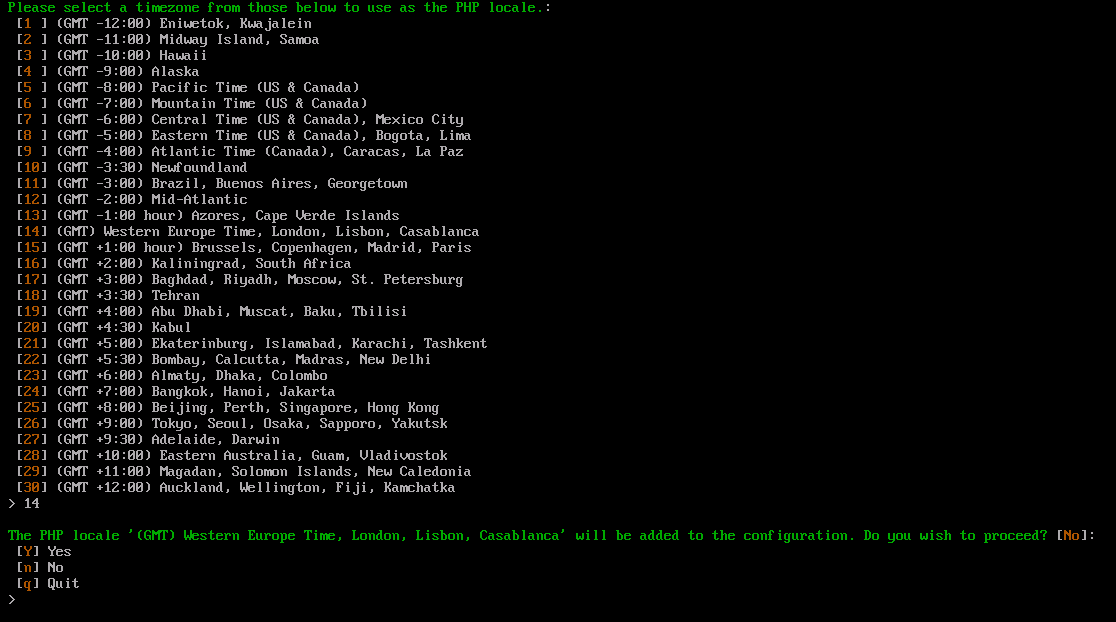 Enter Y and Enter to confirm the selection to continue. Press n and Enter to change the selection. Otherwise enter q and Enter to cancel this process.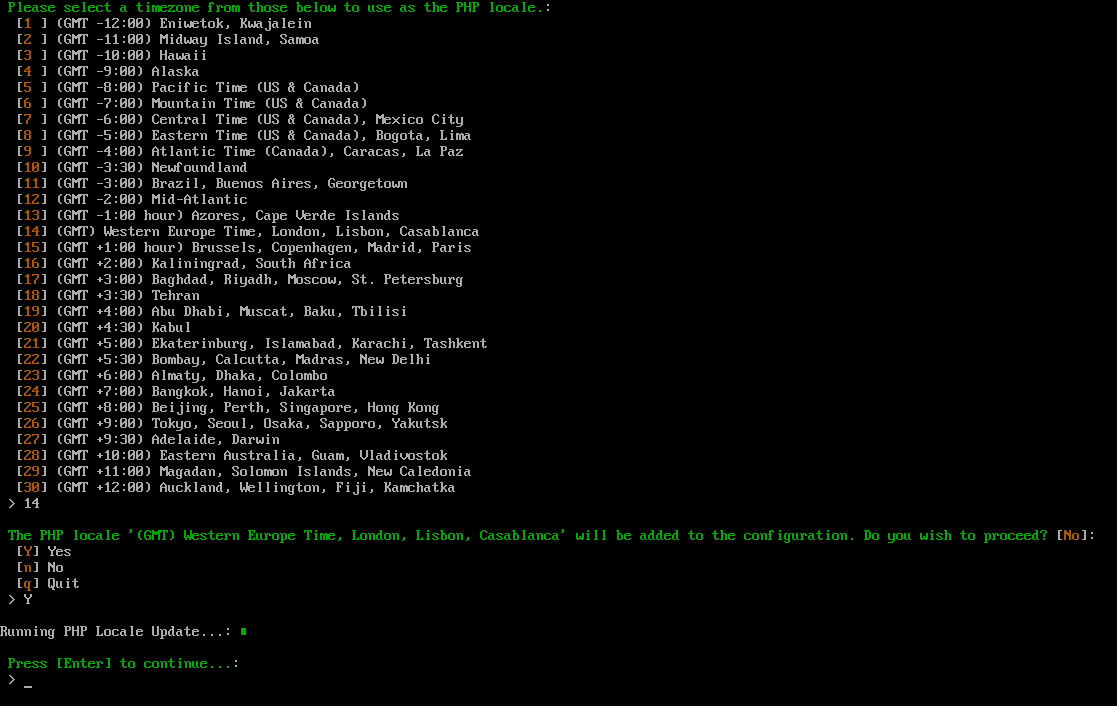 Press Enter to return to the ACC.