Scheduling Report Delivery
Once you have created your reports, you will probably want to share them to a larger audience on a regular or scheduled basis.
Analytics allows both Analytics Users and Analytics Explorers to Schedule report delivery.
Creating a New Scheduled Delivery
Access the Dashboard you are wanting to Schedule.

At the top right select the Dashboard Options menu, and choose Schedule Delivery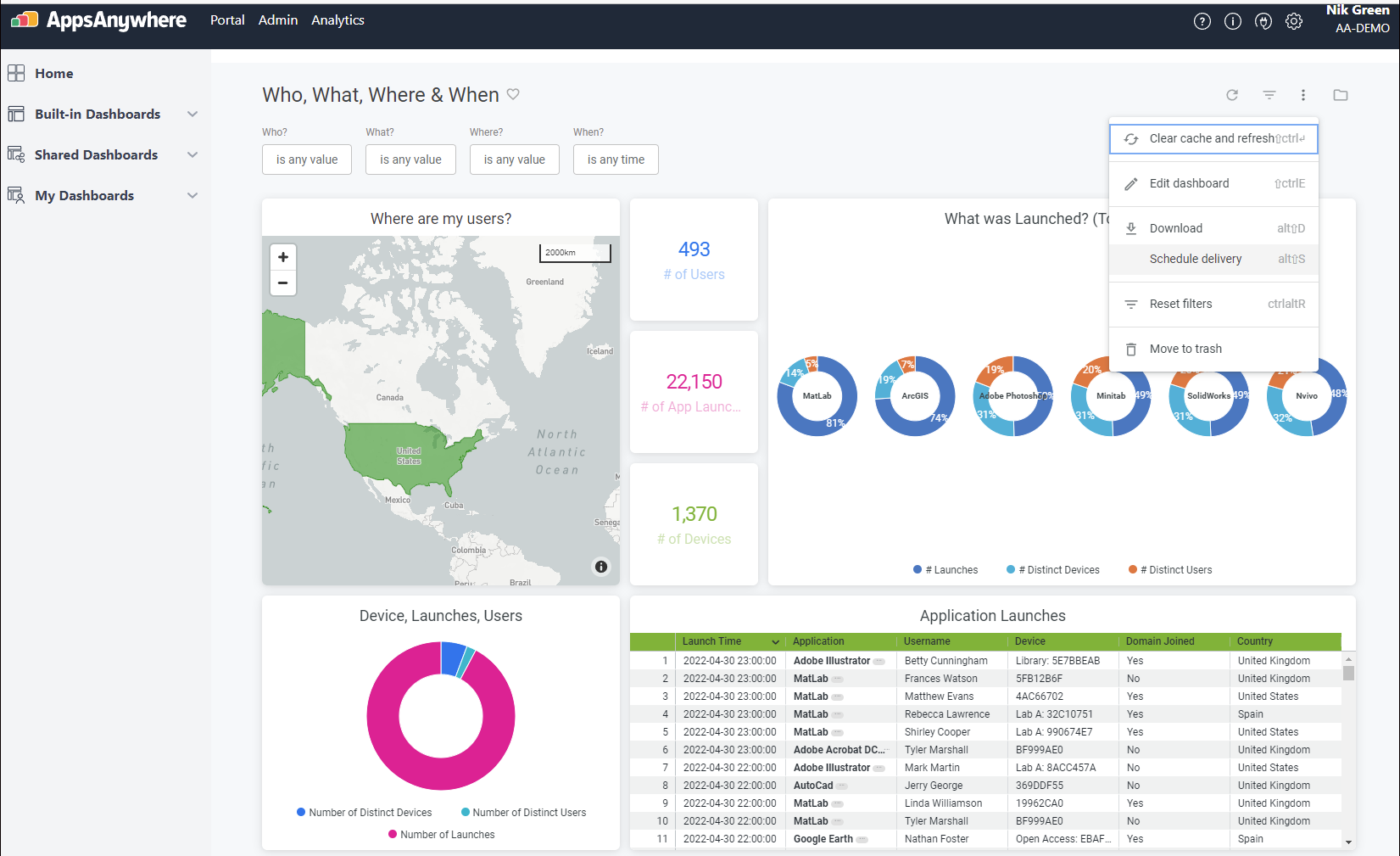 In the dialog you can now specify when, who and what will be delivered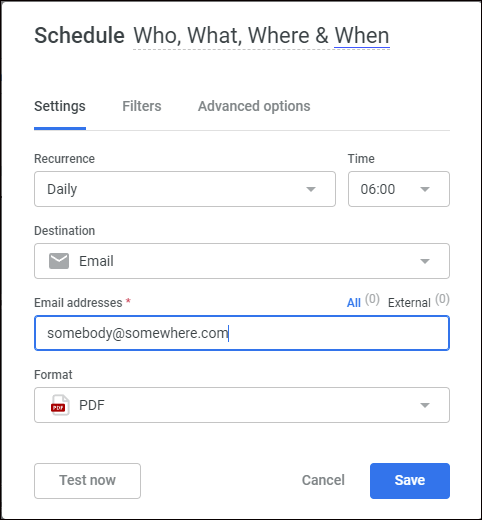 If your Dashboard is using Filters you can use these in your scheduled delivery. So in the example below I could schedule a weekly report that only covers the previous 1 weeks data.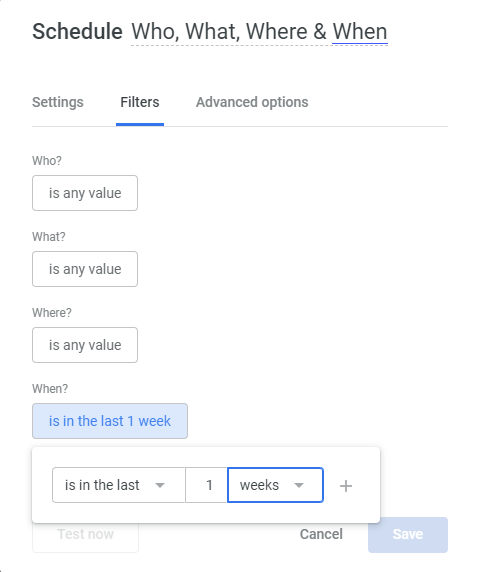 You can further customise the email and report using the Advanded Options tab.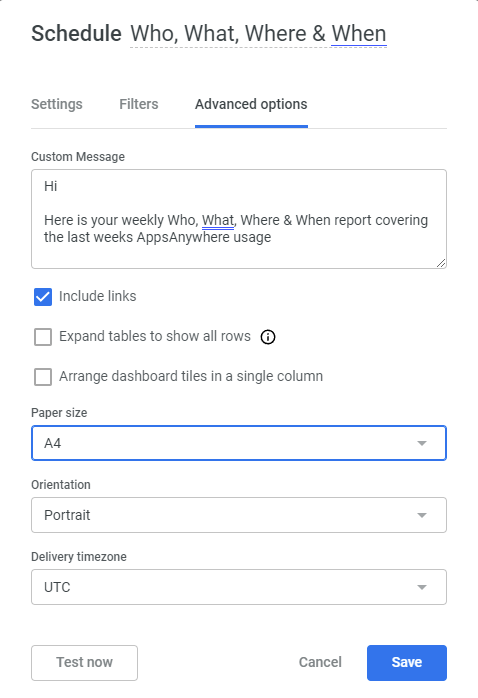 You can use the Test Now option to send a copy of the report to the emails you have specified to verify the look and feel of your report and when happy press Save.

The Task is now listed. You can create multiple scheduled tasks based on the same dashboard to different recipients and by using the filters change the data being reported on.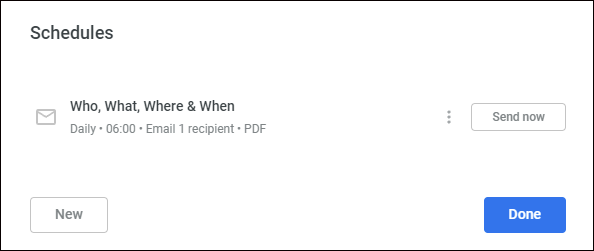 Editing a Scheduled Delivery
To edit or delete an existing scheduled report, simply visit the dashboard being reported on and select the Schedule Delivery option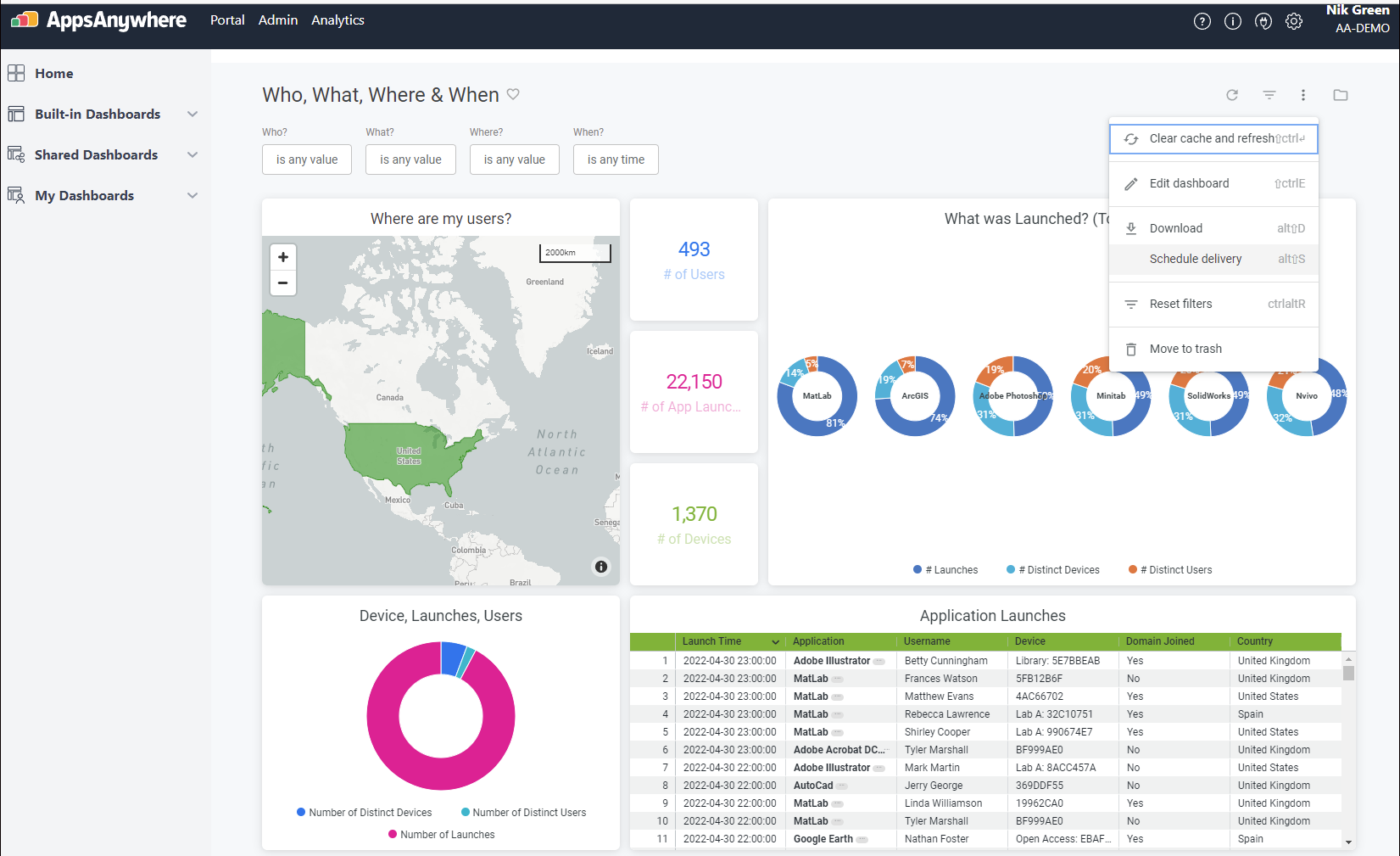 If any tasks already exist, you will see them listed in the dialog. From here you edit, duplicate, or delete an existing task or create a new one.